Premier Sun Yun-suan issues a solemn statement on the severance of official ROC-U.S. ties.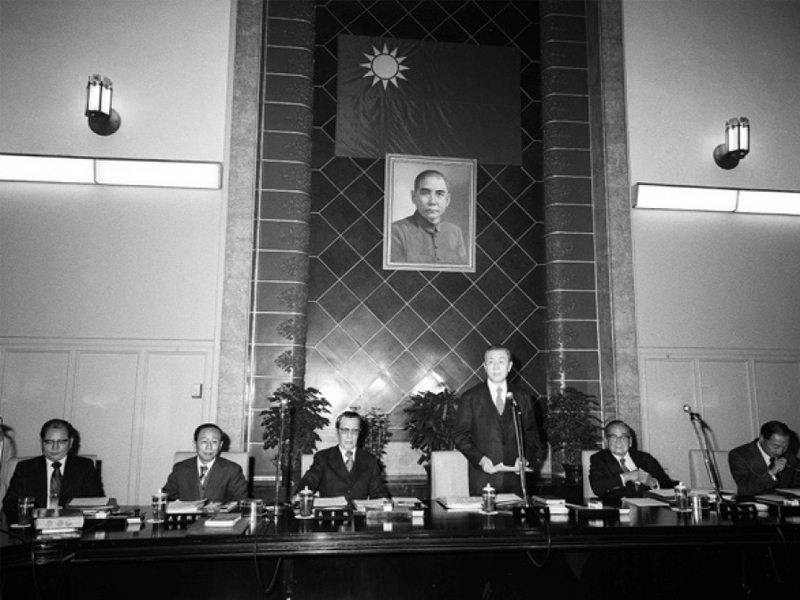 On December 16, 1978, the United States announced its intention to sever ties with the Republic of China in favor of the Communist regime in Beijing, effective January 1, 1979. Following President Chiang Ching-kuo's immediate protest to the U.S., Premier Sun Yun-suan issued solemn remarks at the Cabinet meeting regarding the U.S.' unilateral decision and Beijing's unfair diplomatic tactics.
Although it terminated official ties with the ROC, the U.S. enacted the Taiwan Relations Act in April 1979 to ensure Taiwan's security and permit the continuation of cultural and commercial relations (including the sale of arms). The act allows the U.S. to maintain a semi-official relationship with Taiwan and to provide the articles and services needed for the island's self-defense. The act also stipulates that the U.S. president shall confer with Congress and follow constitutional procedures in response to any crisis in the Taiwan Strait.