Premier Lien Chan thanks SEF Chairman Koo Chen-fu after a historic cross-strait meeting.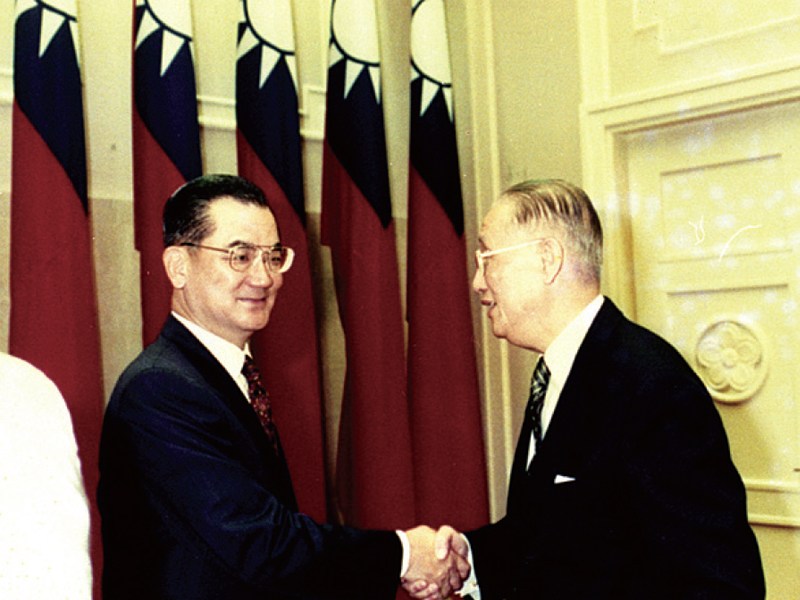 On April 27, 1993, the two leaders of Taiwan's Straits Exchange Foundation and mainland China's Association for Relations Across the Taiwan Straits gathered in Singapore for a historic meeting.
They signed four formal agreements, which were the first signed by authorized representatives of Taiwan and the mainland since the two split more than four decades earlier after a civil war. The unprecedented talks not only established a model for addressing cross-strait exchange problems; it also paved the way for the normalization of bilateral relations.
The picture shows Premier Lien Chan (left) receiving Straits Exchange Foundation Chairman Koo Chen-fu for a briefing of the Singapore meeting. Lien expressed full gratitude and affirmation for Koo's achievements.