Model of the Central Building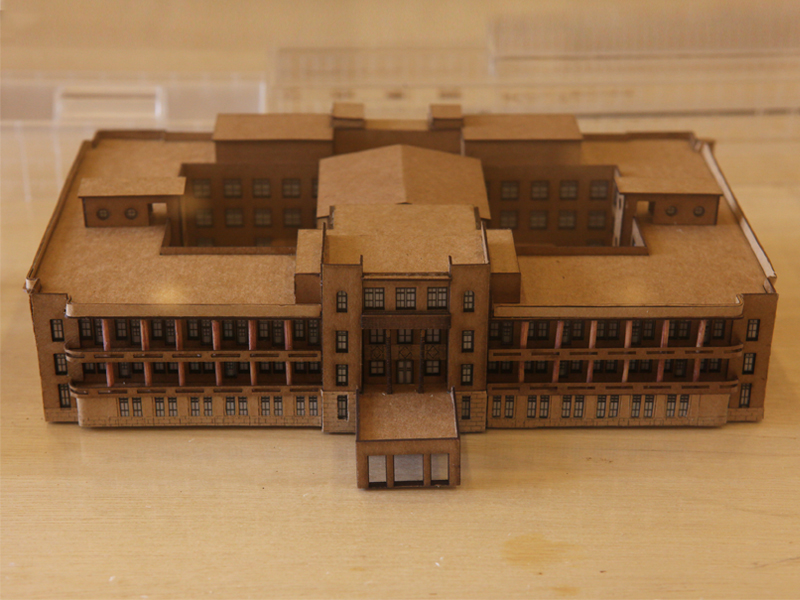 The Executive Yuan is the highest administrative organ in the ROC. Its central building was constructed beginning in 1937 on the campus of Huashan Elementary School to house the Taipei Municipal Office of the Japanese colonial government. After Taiwan's restoration to ROC rule, the building became premises for the Office of the Taiwan Provincial Administration, the Taiwan Provincial Government, and the Executive Yuan in 1957.
The Executive Yuan is empowered by the Constitution to formulate and make decisions on national policies. In addition to leading Taiwan through oil crises, diplomatic setbacks and financial turmoil, it has over the years created the "economic miracle," promoted cross-strait exchanges, secured Taiwan's membership in the World Trade Organization, and designed the free economic pilot zones. Guided by the people's will, the Executive Yuan strives to build a strong, prosperous and happy nation.